Dozens of makers, writers, inventors and entrepreneurs have unplugged their laptops at local coffee shops and moved to shared workspaces across the Quad-Cities.
In the past five years, several coworking spaces and makerspaces have opened on both sides of the river, offering freelancers, business owners, non-profit leaders and others the opportunity to work independently in a collaborative environment. And now, several organizations are looking to expand. 
"Having a coworking space is an asset in communities people have come to expect," said Julie Forsythe, with the Quad-Cities Chamber of Commerce. "It's also an aspect of talent attraction and talent retention. More and more, people need to have flexible work arrangements. And obviously there's a lot of people out working in the coffee shops of the world. But if you need the flexibility of going into small meeting rooms or doing a web call, that's not something you can really do in a coffee shop." 
Last year, more than 1.1 million people worked at 13,800 coworking spaces worldwide, according to the 2017 Global Coworking Survey, and that number is only expected to grow, especially in the Midwest. Several national companies, such as WeWork, have announced plans to expand in suburban or rural locations.
And with millennials anticipated to make up 75 percent of the workforce by 2030, according to the U.S. Bureau of Labor Statistics, industry leaders expect flexible workspaces to be in demand more than ever. 
Forsythe, the Chamber's vice president of entrepreneurship and innovation, said expanding shared workspaces keeps the Quad-Cities competitive and nurtures an "entrepreneurial ecosystem" across the region. And local entrepreneurs said coworking has built a new community of creatives and innovators in the Q-C.  
With coworking comes creativity
A freelance writer and editor, Leslie Klipsch had been working out of a home office and coffee shops for seven years. And while she's worked for a variety of publications and authored her own book, she still felt something was missing.
"I always liked taking writing projects to a coffee shop, or a place around other people. I love the buzz, the noise and just that atmosphere," she said. "So I realized I was getting some of my best work done around other people even though I was working for myself or remotely working." 
Networking with business consultant, Amy Sivertsen, the duo began a coworking space a few years ago. And with the help of graphic designer Kelly Hancock, the women opened an expanded shared workspace in downtown Davenport, COWORKQC, in 2016. 
"At our current location, we can offer an open coworking area and five private offices, which have been filled since the beginning," Klipsch said. "At the beginning we were kind of testing the market, because there was coworking across the country, but not in the Quad-Cities. The first test was educating people on what coworking is. In some ways, we're kind of the market makers in that regard." 
What started with six members now has more than 30, she said, and workers can rent out individual offices or pay for drop-in passes and monthly memberships. And the space offers nearly all of the technology and infrastructure someone working on a start-up or business plan may need. 
The workspace is filled with people from all different fields, looking for an alternative to a traditional office. And being in the same room, Klipsch said collaboration and new ideas naturally occur. 
"A lot of parents I know may decide to scale back work to spend time with family. But with this, they're able to really be creative and have the best of both worlds," she said. "People are able to meld their professional life with their family life and social life, or desire to travel and pursue things outside of work." 
The same year COWORKQC opened in Davenport, a worldwide coworking chain, Regus also joined the Quad-Cities. Regus, which rents out private and shared workspaces and meeting rooms in Davenport, also has locations in Des Moines and Cedar Rapids. 
"More and more companies are starting to plant their roots in Iowa and job growth is on the rise," said Michael Berreta, vice president of network development with IWG, which owns Regus. "As a result, there is an increase in demand from businesses and entrepreneurs looking for flexible working solutions that let them easily scale up or down." 
Both Berretta and Klipsch said low overhead cost and paid-for utilities and infrastructure make shared workspaces economical, especially for non-profits and start-ups. 
And with membership growing at Regus, area manager Christina Castro said the company has set its eyes on Moline next. 
Makers shake up the market
Before shared offices made an appearance in the Q-C, Ben Ziegler opened a space for inventors, makers and artists to work side-by-side. 
"I had seen makerspaces in cities and places like Champaign, Illinois, Kansas City and Des Moines, but I moved here and there wasn't any," he said. "It seemed like something that was really lacking."
A handful of tech-enthusiasts and artists joined together, and in 2010, Ziegler started Q-C Co-Lab out of Hamilton Technical College. In 2015, the group moved from its 3,500-square-foot space to a downtown facility with 24,000 square-feet, including common space, private rooms and a garage. 
Now, Q-C Co-Lab is a hive of activity, offering everything from music and art lessons, places for sewing and handcrafts, and tons of technology, like virtual reality equipment and 3D printers. 
"There's a lot of cross-pollination happening," Ziegler said. "You have an artist working in one corner and a technologist on the other side of the room and they start having conversations. You see some surprising projects come about." 
Additional space and collaboration brings more and more makers to the lab, he said, and since the group expanded, other organizations and colleges have begun offering makerspaces. 
"In 2010, I didn't know of any of these spaces locally," he said. "Now just with makerspaces, there's one up in Eldridge, a new one in Rock Island and one in Bettendorf. The University of Iowa has one in Davenport. There's one at the Putnam. And a number of colleges are setting up similar things." 
Local school districts, including Bettendorf's, have also started dedicating space for future makers and inventors. 
Just on the forefront
The movement-drivers argue the Quad-Cities is just on the forefront of what coworking will become. 
"Coworking will continue to expand," Berretta said. "With the rise of the mobile worker, businesses need to have the flexibility to provide a workspace option closer to where their employees live, and this includes the suburbs. Recent reports show that population growth in big cities is slowing while population growth is accelerating in more sprawling counties that surround them." 
He argued larger corporations need to provide flexible working options in order to attract and retain seasoned talent. And Forsythe added more local businesses, hotels and organizations have been opening meeting space and offices in their facilities for individuals to use. 
"The nature of our workplace is changing because of technology," she said. "As technology changes, the types of jobs within companies change. Any organization is smart to look at what kind of infrastructure and what kind of physical assets and resources they can provide." 
With the trend, she said corporations are also rethinking their business models. 
"There's a franchise model now, like WeWork is in these major metro markets. The fact that there is that on that level, that goes beyond providing service to more than just your traditional startups," she said. "They're providing space for companies that are rethinking their overhead and what their physical footprint should be." 
And while local shared workspaces have yet to reach the level of those in Des Moines and larger cities, Forsythe said expanded coworking will connect the Q-C to other markets. 
"It connects us to the Midwest and statewide entrepreneurial ecosystems," she said. "Those coworking communities network with other coworking communities, and having that asset here puts us on that larger map. It means we're thinking about the future."
061718-qct-biz-cowork-001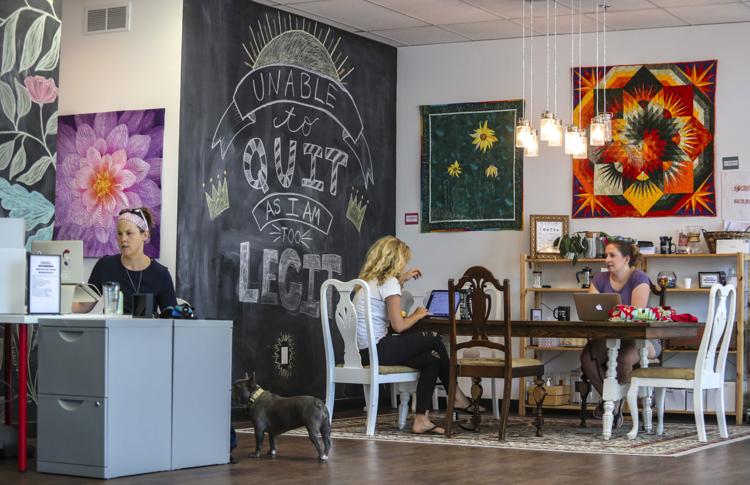 061718-qct-biz-cowork-007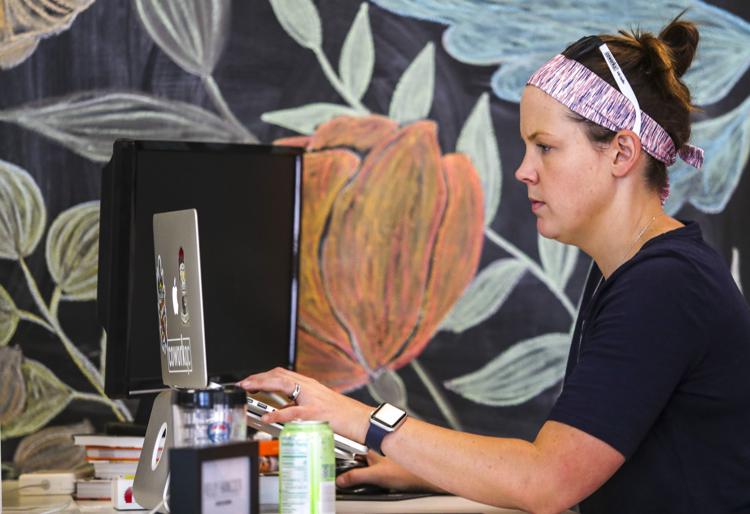 061718-qct-biz-cowork-004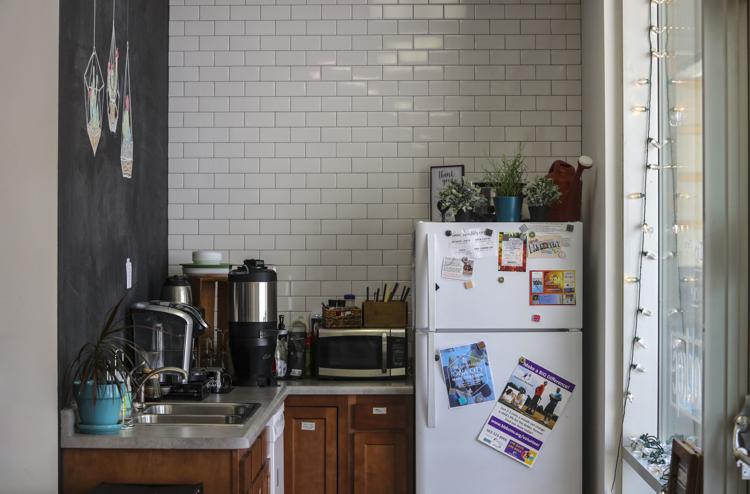 061718-qct-biz-cowork-008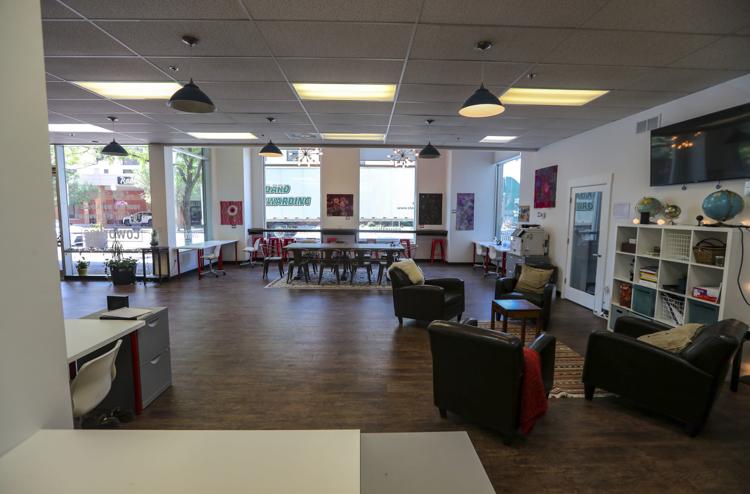 061718-qct-biz-cowork-002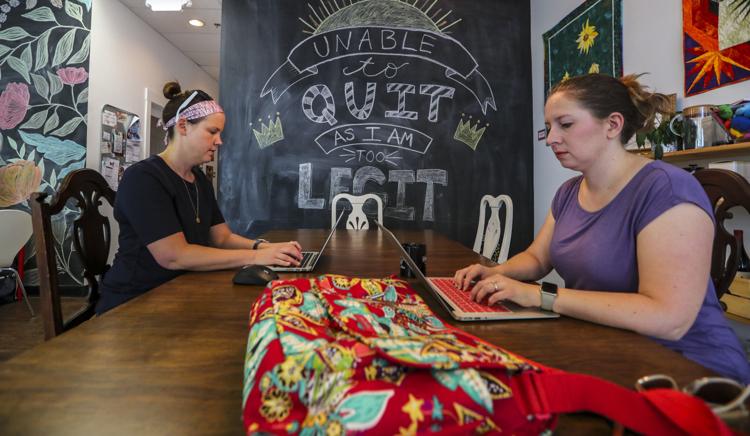 061718-qct-biz-cowork-003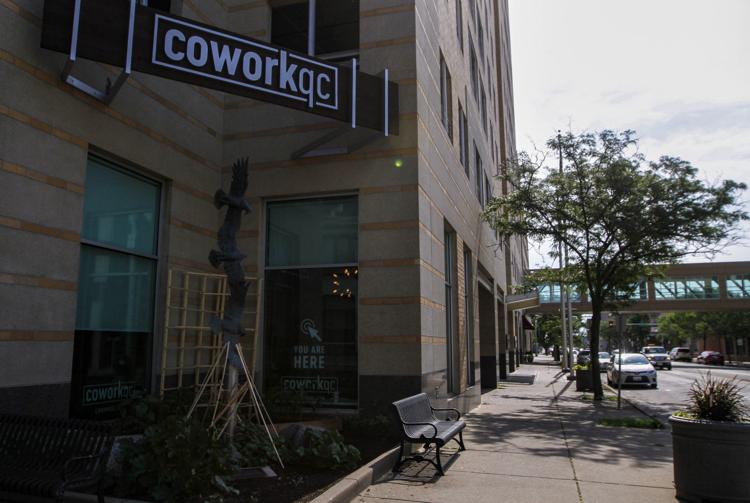 061718-qct-biz-cowork-005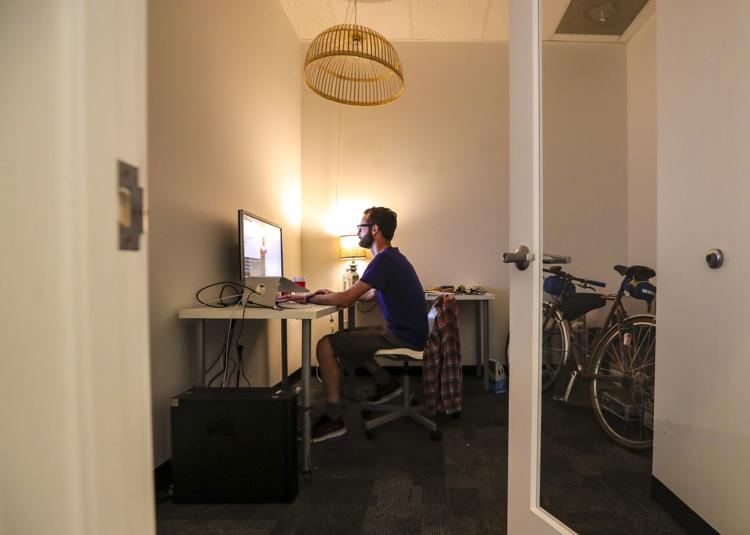 061718-qct-biz-cowork-006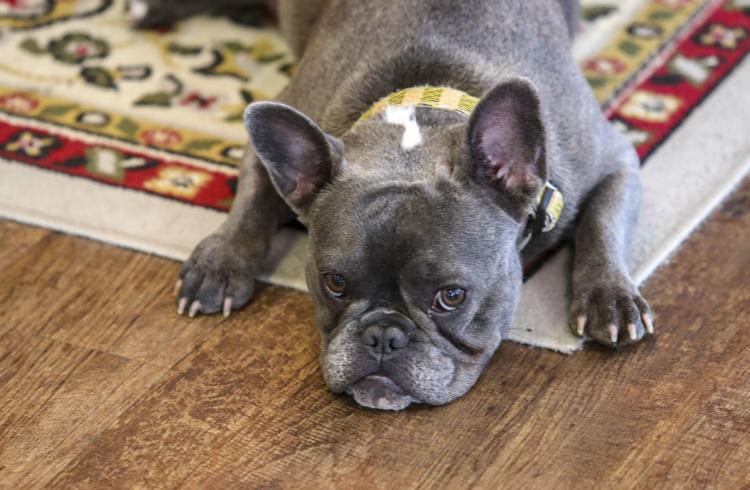 061718-qct-biz-cowork-009